We are not currently accepting any new vendors.
Hang tight and we will open up the applications again shortly!
Hooray, you're interested in being a vendor!
If accepted to the market this means that you will be bound
under contract to the terms and agreements below.
We don't make the rules, we just—wait, we do make the rules.
First, read through the General Vendor Agreement below that is applicable to all our markets so you're up to speed on the requirements, expectations and such, then visit our applications page to apply!
Can't wait to see what you create!


Vendor Qualifications and Our Promise
We want creative people to create. Our mission is to help inspired professionals give life to their ideas by establishing and growing successful businesses and products. To foster this creative economy, we strive to include in our market only items that are original, handmade, unique, vintage, repurposed, designed or produced locally. By agreeing to our terms and conditions, you commit to only sell products and offerings that fall under this criteria. Anything not in compliance with these efforts, delightful as they may be, will not be accepted to the show or will be pulled from the market.
We do not accept "resale" products, including MLMs, or "party"-type businesses, our love for parties notwithstanding. If we have questions regarding the nature of your products, we will email you to clarify before disqualifying you from the market. Our market is juried to ensure our vendors are the cream of the crop. We sure hope that's you!
926 E 900 S, Salt Lake City Utah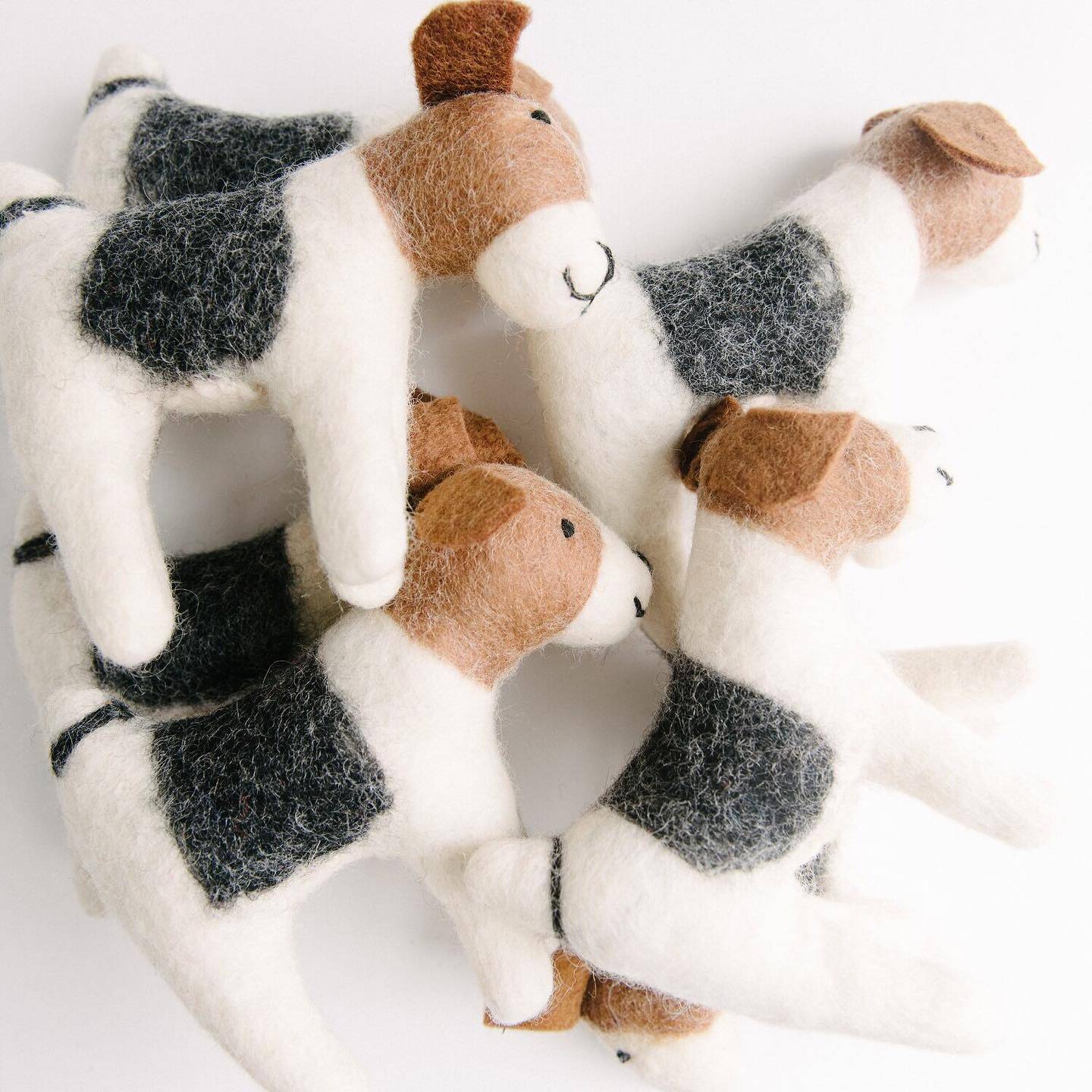 Christmas Makers Market
November 28, 2020 - January 2, 2021
If you have a vendor ID already you may request to use it on our application form. If you do not include a preferred vendor ID in your application, one will be assigned to you and emailed to you after acceptance.

Your products must be marked with your vendor ID and price in order to get credit for the sale.

If your items are not clearly marked, or if the tag falls off, you may not receive credit for the sale. So sad!

If multiple items are not marked, you may be charged an additional market fee. Even more sad!

New products you add must fall within the descriptions and categories you listed in your application.

Products you bring to the market must be in compliance with all applicable local, state and federal laws for the type of products you offer. It is your responsibility to know which laws apply to your products and to ensure that they are in compliance with all copyright, food handling, labeling, labor, and any other laws, rules or regulations that apply. All products from vendors that are found to be in violation will be removed from the market immediately. ALL FOOD VENDORS MUST BE COTTAGE CERTIFIED.

We strive to offer products that are good for the environment and for the community. As you design, produce and package your products, please do your best to minimize packaging, reduce waste, reuse materials and recycle. Please also do your best to ensure your products are sourced ethically. Trust us, any additional cost or effort will pay off in the long run, plus we'll love you all the more.
A list of prices is now required to be submitted one week before the market begins.
If prices are not submitted you may lose your spot and it will be given to a waitlisted vendor.
If you'd like a specific breakdown of your sales, you may submit a csv file and your reports will reflect each individual product sale.
*New* all vendors may now request a specific booth location in their application. You will be given the option to choose up to 5 spots ranked in order of preference.

We do not guarantee that you will receive one of your preference spots but we will definitely try to give you one of them

This also means that you will know exactly what spot you are given - we will include it in your acceptance email, hurrah!

There are multiple booths and sizes you can choose from:

3x4 ($55/wk)

3x6 ($80/wk)

3x12 ($150/wk)

 

You are responsible for supplying all items to set up your booth, including any desired tables or shelving.

You are responsible for the setup and take down of your booth.

You may request access to electricity. While we will try to accommodate this request, not all booth spaces will have access.

You may request space against a wall, seen from front and back, or at the end of an aisle. We will try to accommodate as many of these requests as possible, but unfortunately our space-conjuring abilities are lagging a bit behind Hermione Granger's. Some vendors may not receive the type of space they request. We promise you'll get the next best thing!

We will try to accommodate double booth requests but may only have space to provide you a single booth if accepted.

Some booths end up being slightly larger (on the end of an aisle/row, in a corner, etc.). We'll try to let you know ahead of time if you're lucky enough to get one of those spots.

If you choose to share a booth with a friend, we need to know about it ahead of time. The friend will need to pay an additional $25. You may each have your own ID but it is very important we have both vendor ID's, and pricing lists before the show starts. We will prepare two sales reports per ID. Your application must represent all products to be sold by both parties.
Setup for each market week will generally occur on Sunday nights from 7 p.m. to 9 pm. You may arrive at any time that is convenient for you, within this block.

Exact dates and times as well as special setup circumstances will be emailed and/or declared with the application for the specific market.

Salt & Honey staff will check in all vendors and verify that your booth fee invoice is paid, your signed direct deposit agreement has been turned in and your voided check has been received before you will be allowed to setup. You will not be given a booth assignment unless we have all these items.

Additional storage for inventory is available. Please let us know in the application if you will be using that space!

Any booth spaces not occupied by the setup deadline will be considered forfeited and will be offered to a vendor on our wait list.
You may restock your inventory during market hours if you choose.

All items may be brought through the front doors.

You may store additional inventory underneath your table (if you have a tablecloth) for easy restocking.

Salt & Honey staff and volunteers will do their best to keep your space tidy and restocked, but feel free to come back any time during the market to do your own restocking.
We provide a central checkout for all vendors, with the exception of select food and beverage vendors we invite.

We will accept cash and all major credit cards.
Take down will begin promptly at 6 p.m. on the closing evening of each market. Please finish up by 7:30 pm. The customer experience is of utmost importance, so you may not begin take down until the last customer has left and the Salt & Honey staff has given you specifically, explicit verbal instructions to begin. Regardless of what it appears that other vendors are doing, do not begin until you specifically have received verbal instructions to begin. Vendors who disregard this rule and/or Salt & Honey staff will be assessed a $25 fine and will not be accepted into future markets.

You will have two hours to dismantle your booth. We know you'll want to get to bed as much as we will. Vendors who take longer than the allotted hour for take down will be assessed a $25 fine.

Vendors who apply for more than one week are not required to take down their booths between the two consecutive weeks. If you apply for weekends that don't coincide with each other you will need to setup and take down for each accepted weekend.

Take down is allowed through front door & side alley. Please be prompt and move as quickly as possible, if you are taking down in the middle of our market. We have a limited window to get the vendors moved out and the next week vendors moved in.

All items you brought for your booth must be removed on take down, including hardware and tape. Any tape, garbage or other items left in the space will result in a $25 fine.

Please stop by the checkout counter to pick up any hangers or other products that could not be returned to your booth prior to take down.
You may be spotlighted on our website, blog, Instagram, Facebook, Twitter, or Pinterest in the weeks leading up to the event. We'll pull from the photos you submit with your application or from your feeds with permission, so make sure to send us images you're proud to share! We mostly just repost things that have been posted already on instagram so post lots!

We will provide you with an electronic packet of graphics to use on your social media accounts to advertise the market.

We will release announcements to the press, do extensive social media advertising, as well as place posters all around Salt Lake County leading up to the event. If you would like posters to take to local businesses yourself, please grab some at setup.

We encourage vendors to advertise through their own Instagram, Facebook, Twitter, and other social media.
Vendor Booth Fee:
If accepted into the market, you will receive an invoice for your booth fee. Due dates will be listed in each market application.

Booth fees for each week you participate:

3x4 ($55/wk)

3x6 ($80/wk)

3x12 ($150/wk) *reduced fee!

 

Two booths: double the fee for however many weekends you choose (we like to keep it logical).

Vendor fees are collected to pay for the up-front costs of marketing, insurance and leasing our location.

Fees are payable only via the Square invoice sent to you.

You may be eligible to have a waived booth fee (but not the commission fees) if you qualify for one of the following:

First Time Vendor Scholarship

This scholarship is awarded to up to 3 vendors who apply through the application and need mentoring to sell at their first market. We choose from all the applicants which vendors we feel have the greatest potential and are prepared enough (have products already produced, with items they can show us) to be able to be ready for the upcoming market.

Only vendors who have never participated in any market before (either with this business or another) are eligible to apply

You must fill out the Scholarship application in the website to be considered

Scholarship includes 1-2 mentor sessions before the market with Ashley, plus thoughts during and after the market if desired. As well as phone calls, texts, emails and other support during prep.

Fine Art Vendor Scholarship

Vendors who are considered "Fine Artists" and who display 80% of their sell-able goods gallery style may qualify for a waiver of your booth fees.

We will only be selecting 5-8 fine artists to display per market.

The rest of your sell-able pieces may be prints and other products for sale but the majority must be original Fine Art. If you wish to apply under this category but are unsure if your work qualifies, don't worry, we will let you know if you don't qualify and reassign you to another category.

Items must be high quality, one-of-a-kind pieces. We reserve precious wall space for fine artists so please make sure you fit the description and are prepared to hang your work on the wall.

If you have another setup you'd like to discuss (other than wall space) reach out to us at creative@saltandhoneymarket.com

Young Entrepreneur Scholarship

If you are under the age of 18 and would like to participate, you are eligible for a waiver of your booth fees. Please make sure to click the Young Entrepreneur button in the application.

Commission Fee
Each vendor with be charged 20% of gross sales (that's the total earned before deducting costs—we always have to look that one up). This fee is used to cover credit card processing, any discounts we choose to offer as promotions, and other expenses.

 

Other Fees

If setup extends beyond the deadline, you will be charged $25.

If take down extends beyond the deadline, you will be charged $25 unless you have talked with us about a different time.

If an excessive number of your items are mislabeled or not labeled with your vendor ID and item number (requiring extra work on our part to track down the correct information), you will be charged $25 each day. We will inform you if this is a problem as soon as possible so you can fix your labeling before the next day. We don't want the $25 nearly as much as we want everything to go smoothly!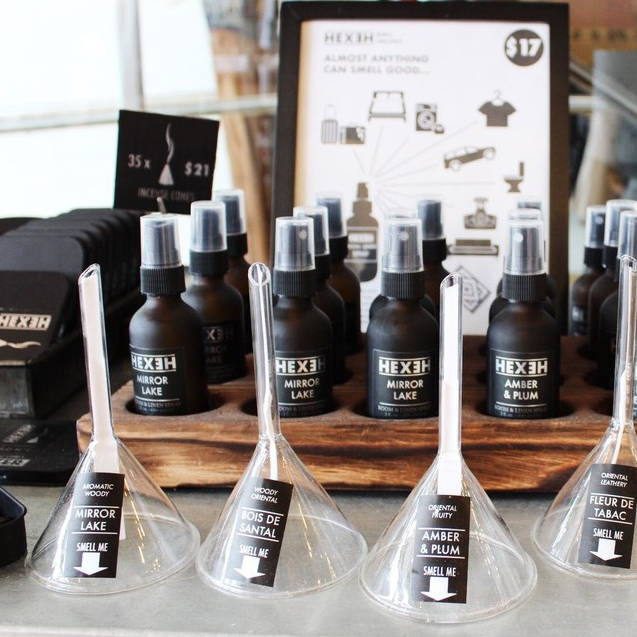 All vendors will receive payment by Paypal for their net earnings, issued shortly after the second week of the market.

Vendors are required to sign up for our vendor portal where they can view their day to day sales, as well as see their payments and enter in their Paypal information.
We will do everything within our power to prevent theft of products and displays, but we cannot guarantee that items will not go missing or get broken. It's a cruel world, even in nice places like Salt Lake City. Our employees will be trained to spot and stop shoplifters, and we will make every effort to prevent any incidents; however, we cannot be held responsible if theft does occur. Our security cameras do help, and will be used if prosecution is necessary.

 
For those who decide not to participate, we will be sad to see you go, but we will refund your fees only until a specific date listed in each application. After that date, fees are non-refundable. Then you'll be sad to see you go.

If you decide to change your request from two weeks to one week prior to the invoice due date, you will only be required to pay for one week. After the due date, you are responsible to pay for both weeks. Late week changes put us in a bind and it can be difficult to get a wait list vendor in your space in a short amount of time.

If you withdraw your application prior to the booth fee invoice due date, you will be given a full refund of the fees you paid. After the due date, no refunds will be given. Late cancellations put us in a bind and it can be difficult to get a wait list vendor in your space in a short amount of time. If you miss the due date your spot will be given to a vendor on the wait list.
Sales tax will be collected through the central checkout and will be paid by us to the required agencies. One less thing for you to do!

You will be issued a sales receipt with your payment. This can be used to submit your income for tax purposes.

We no longer require you to submit a W-9 form. Technically we are your contractor, so we do not send out 1099 forms (you should send us one for our commissions) however you can use your sales reports from our online portal to report your income on your end of year taxes.
The S&H team is allowing vendors to help with the market in order to pay for a portion or all of their booth fees. This is offered on a first come, first serve basis of when you apply. If you sign up to work, please show up! There are times we really rely on the extra hand. If you don't show up with out notice (not cool) we send you an invoice for your booth.

How can you help? An email will be sent out to you when we open up the spreadsheet and you may pick as many shifts as you'd like. Shifts are offered for setup, helping us decorate, helping with opening party (soo much fun!) working the register during the market and take-down.

For each 4 hour shift you help, we'll deduct $40 from your booth fee.

That means just two shifts may waive your entire fee! But spots are limited so this is a first comes, first dibs kinda sitch.
*This agreement is subject to change without notice.

We're kinda whimsical. Please check this site for updates.